Reviewed by Joshua Becker
4/25/2016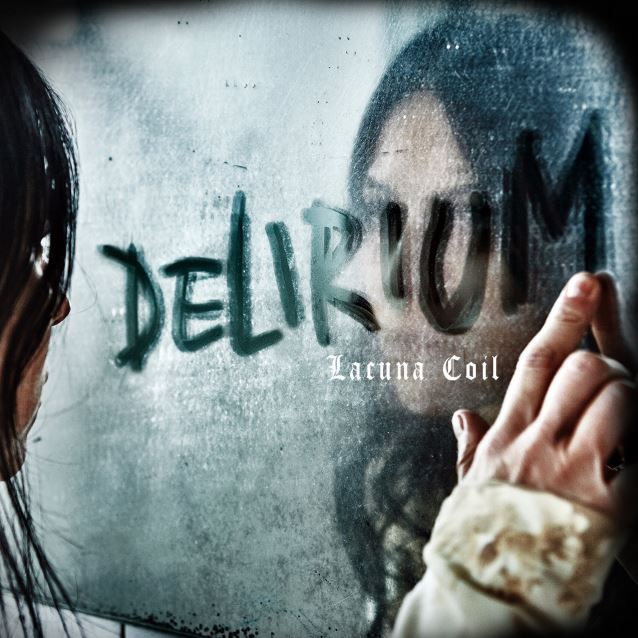 Following the dark "Broken Crown Halo" Lacuna Coil is back with an even darker and more rich sound than ever before.

We start off with "House of Shame."  This particular song starts with an ethereal-type sound very new-age-y, and then we get into really heavy beats and guitar riffs and Andrea growling. This was a very interesting song to listen to- almost haunting to me, especially when Cristina starts to sing with a voice that sounds like she is haunted or scared.

The overall tone of this song is very dark, almost like they (the band) is so angered at someone or something they seem to be ready to attack.
Towards the end of the song, the last words we hear from Andrea are "Take my Soul." I have to speculate that what he meant by this is that whatever hey are fighting, he is prepared to surrender to because he is done fighting, or has lost the will to fight.

At the very end of the song, Andrea says 
"Rise!

Read my words!

Run!

Mark my words!" suggesting that he has the will to fight back.
Following the release of House of Shame, a few weeks later, Lacuna Coil released the track "Delirium."

Listeners of Delirium are greeted with a familiar song of the older sound of Lacuna Coil. The first word listeners hear is Cristina saying "Delirium" numerous times. 
If you were to look up the word delirium in the dictionary, it says: "an acutely disturbed state of mind that occurs in fever, intoxication, and other disorders and is characterized by restlessness, illusions, and incoherence of thought and speech." It suggests to me that the band may be going through, or have gone through a situation that seemed unreal, or a situation they cannot accept as the truth.
I feel the album will welcome old fans as well as new ones. The dynamic of the album has changed so much compared to the older ones that there is a surprise waiting for all listeners.
"Delirium" officially releases May 27th of this year, 2016.

"I'm bedridden here locked outside of my faith
Incurable captured by time

You're the reason I'm feeling so deranged

I will stay here and haunt you forever"
Overall Rating: 5/5